Pinne  Vela – Equipaggiamento
Acquista dal tuo rivenditore di fiducia o dal nostro store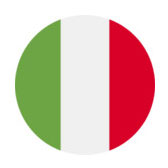 La pinna Seatec Vela nasce dalla unione della scarpetta PRS e della pala Vela in polimeri.
La PRS nasce dalla constatazione che, mentre per le pale il mercato si e' attivato per creare una larga offerta (variazione del polimero, variazione della durezza, della forma; ricerca di materiale diversi quali carbonio e vetroresina) per la scarpa rimaneva il difetto che, innestando la pala nell'apposita tasca appena sotto la pianta del piede, si aveva una notevole dispersione di energia. Anche una pala in polimero può dare maggior resa se si trasmette la reazione della palata esattamente sul tallone del piede.
La pala della Seatec VELA è realizzata in polimeri di primissima qualità con innovative caratteristiche tecniche che uniti alla particolare forma appositamente studiata che richiama la pinna caudale dei grandi pelagici, garantiscono una resa ed una spinta ottimale. Apposite scanalature e due derive poste all'estremità lunghe 170mm e alta 11mm consentono una perfetta canalizzazione del flusso dell'acqua. Queste derive creano un lieve irrigidimento della pala e permettono una maggior spinta anche nel tratto terminale. La piacente satinatura, oltre a far scivolare meglio l'acqua, aggiunge un tocco graffiante alla linea. La larghezza massima della pala è di 213mm con uno spessore massimo di 4mm che si rastremano fino 2mm
Disponibile in SOFT e MEDIUM.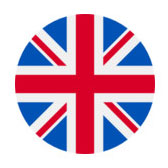 The Seatec Vela fin is born from the union of the PRS foot pocket and the Vela blade in polymers.
The PRS,  was born from the observation that and, while for the blades the market was activated to create a wide offer (variation of the polymer, variation of the hardness, of the shape – search for different materials such as carbon and fiberglass) for the shoe the defect remained that, by inserting the blade in the special pocket just under the sole of the foot, there was a considerable dispersion of energy. Even a polymer shovel can give greater yield if the reaction of the shovel is transmitted exactly on the heel of the foot.
The Seatec VELA blade is made of top quality polymers with innovative technical characteristics which, combined with the particular shape specifically designed that recalls the caudal fin of large pelagics, guarantee optimal performance and thrust. Special grooves and two fins placed at the ends 170mm long and 11mm high allow perfect channeling of the water flow. These drifts create a slight stiffening of the blade and allow greater thrust even in the terminal section. The attractive satin finish, in addition to making the water slide better, adds a scratchy touch to the line. The maximum width of the blade is 213mm with a maximum thickness of 4mm which tapers up to 2mm.
Available in SOFT and MEDIUM.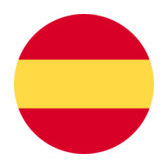 La aleta Seatec Vela nace de la unión del calzante PRS y la pala Vela en polímeros.
El PRS nació de la observación de que y, mientras que para las palas se activaba el mercado para crear una gran oferta (variación del polímero, variación de la dureza, de la forma – búsqueda de diferentes materiales como carbono y fibra de vidrio) para el zapato el defecto seguía siendo que, al insertar la hoja en el bolsillo especial justo debajo de la planta del pie, había una considerable dispersión de energía. Incluso una pala de polímero puede dar un mayor rendimiento si la reacción de la pala se transmite exactamente en el talón del pie.
La pala Seatec VELA está fabricada con polímeros de primera calidad con características técnicas innovadoras que, combinadas con la forma particular específicamente diseñada que recuerda la aleta caudal de los grandes pelágicos, garantizan un rendimiento y empuje óptimos. Ranuras especiales y dos aletas colocadas en los extremos de 170 mm de largo y 11 mm de alto permiten una perfecta canalización del flujo de agua. Estos derivas crean un ligero endurecimiento de la hoja y permiten un mayor empuje incluso en la sección terminal. El atractivo acabado satinado, además de mejorar el deslizamiento de agua, añade un toque rasposo a la línea. El ancho máximo de la hoja es de 213 mm con un grosor máximo de 4 mm que se estrecha hasta 2 mm.
Disponible en SOFT y MEDIUM.