Blue Angel – Elastici
Acquista dal tuo rivenditore di fiducia o dal nostr

o store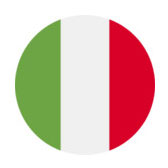 Questo elastico è realizzato con una particolare mescola di puro lattice progressiva da 50 SHORE che assicura all'asta una spinta sorprendente. L'elastico è potente ma il suo rilascio non è mai brusco, è disponibile nei diametri 14,5 e 16 con foro da 1,5mm. Nelle configurazioni con più gomme si consiglia l'uso del diametro 14,5 con fattore di allungamento da 3.2. L'elastico con diametro 16 può essere anche meno teso con fattore di allungamento da 3.0. Le prestazioni elastiche non sono compromesse con fattori di allungamento fino a 4.0 pur rimanendo tesi per molto tempo durante le battute di pesca.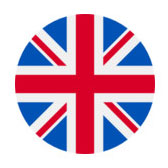 This elastic is made with a particular blend of 50 SHORE progressive pure latex which ensures a surprising thrust to the shaft. The elastic is powerful but its release is never abrupt, it is available in diameters 14.5 and 16 with a 1.5mm hole. In configurations with multiple tires, the use of a diameter of 14.5 with an elongation factor of 3.2 is recommended. The elastic with a diameter of 16 can also be less stretched with an elongation factor of 3.0. Elastic performance is not compromised with elongation factors up to 4.0 while remaining tense for a long time during fishing trips.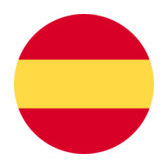 Este elástico está elaborado con una particular mezcla de látex puro progresivo 50 SHORE que asegura un sorprendente empuje a  la varilla . El elástico es potente pero su liberación nunca es brusca, está disponible en diámetros 14,5 y 16 mm con agujero de 1,5 mm. En configuraciones con tres gomas , se recomienda el uso de un diámetro de 14,5 con un factor de alargamiento de 3,2. El elástico con un diámetro de 16 también se puede estirar menos con un factor de alargamiento de 3,0. El rendimiento elástico no se ve comprometido con factores de alargamiento de hasta 4.0 mientras permanece tenso durante mucho tiempo durante los viajes de pesca.