Dna – Fucili
Acquista dal tuo rivenditore di fiducia o

dal nostro store
Misure: 70 – 80 – 90 – 100 – 110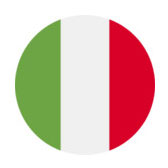 Il nome stesso di questo arbalete ne contiene la natura. Il DNA è la naturale evoluzione del TRB, il DNA ha una testata basculante ricavata dal pieno in alluminio anticorodal 6082 alla quale sono agganciati 4 elastici.
Il fusto è un tubo di alluminio anticorodal 6082 diametro esterno 28 diametro interno 25,6 ricoperto di poliuretano espanso nel quale si è ricavato un guida asta integrale.
Il fucile  progettato per il tiro è molto preciso  ed è equipaggiato per la pesca con impugnatura VG09 Gold doppie gomme da 16 mm Red Devil reattive  e potenti (50 SHORE) asta  da 6,5 mm con speroni, incocco in cordino (dyneema).
Nelle misure 70 e 80 è dotato di mulinello mini reel 25, nelle misure 90, 100 e 110 monta invece il mulinello tekno 50.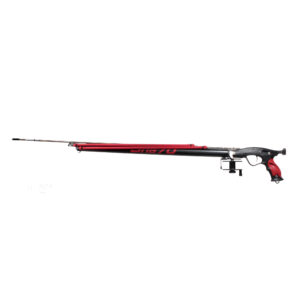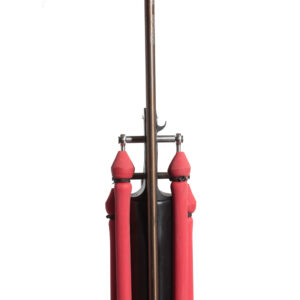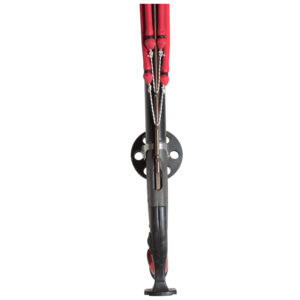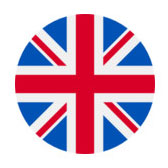 The very name of this speargun contains its nature. DNA is the natural evolution of the TRB, DNA has a tilting head made from solid aluminum anticorodal 6082 to which 4 rubber bands are attached.
The barrel is an anticorodal 6082 aluminum tube external diameter 28 internal diameter 25.6 covered with polyurethane foam in which an integral rod guide has been obtained.
The shotgun designed for shooting is very precise and is equipped for fishing with VG09 Gold handle double 16 mm RED DEVIL rubbers reactive and powerful (50 SHORE) 6.5 mm shaft with spurs, lanyard nock (dyneema).
In sizes 70,80, it is equipped with a mini reel 25 reel in sizes 90,100,110 mounts the tekno 50 reel.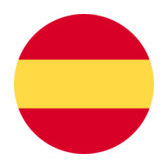 El mismo nombre de este fusil contiene su naturaleza. El DNA es la evolución natural del TRB, el DNA tiene un cabezal basculante fabricado en aluminio macizo anticorodal 6082 al que se unen 4 bandas de goma.
El canon es un tubo de aluminio anticorodal 6082 de diámetro externo 28mm de diámetro interno 25,6 mm recubierto de espuma de poliuretano en el que se ha obtenido una guía de varilla integral.
El arpon diseñada para el tiro es muy precisa y está equipada para la pesca con mango VG09 Gold doble elasticos de 16 mm RED DEVIL cauchos reactivos y potentes (50 SHORE) varilla de  6.5 mm con espuelas, enganche de amarre (dyneema).
En los tamaños 70,80, está equipado con un MINI REEL 25m carretes en los tamaños 90,100,110 monta el carrete TEKNO 50.