VG09 – Ricambi
Acquista dal tuo rivenditore di fiducia o d

al nostro store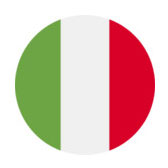 Le due parti principali sono realizzate da stampaggio in Grivory (resina poliammidica rinforzata con fibra di vetro con percentuali maggiori al 50%); il congegno "GOLD" di ritegno e sgancio, mantiene il concetto di duplice demoltiplica ed è realizzato interamente in acciaio inox. E' disponibile anche la versione "SILVER" con grilletto e noce in Grivory. La posizione del grilletto è stata portata in avanti. La sicura è posizionata sul lato sinistro, mentre sul dorso vi è un ben accentuato solco a V longitudinale per un perfetto allineamento. L'appoggio sternale è comodo e non disturba la mira. La guardia del grilletto è stata ampliata, rendendo ancora più comodo l'inserimento del dito anche con guanti molto spessi. Il tutto si integra con il nuovo castello realizzato in Grivory. Particolare attenzione è stata posta alla parte che costituisce l'impugnatura vera e propria, cioè il calcio che consta di un telaietto riempito di poliuretano espanso 70 shore, quindi galleggiante disponibile per mano destre e sinistre. Completa l'impugnatura un anello ausiliario fisso posto all'estremità sotto al calcio.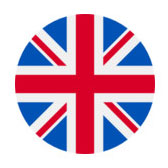 The two main parts are made by molding in Grivory (polyamide resin reinforced with glass fiber with percentages greater than 50%); the "GOLD" retaining and release device maintains the concept of double gear ratio and is made entirely of stainless steel. The "SILVER" version with trigger and grivory nut is also available. The trigger position has been brought forward. The safety is positioned on the left side, on the back there is a well marked longitudinal V groove for perfect alignment. The sternum support is comfortable and does not disturb the aim. The trigger guard has been enlarged, making finger insertion even more comfortable even with very thick gloves. The whole integrates with the new castle made in grivory. Particular attention was paid to the part that constitutes the actual grip, that is the stock which consists of a frame filled with 70 shore polyurethane foam, therefore floating available for left and right hands. The handle is completed by a fixed auxiliary ring placed at the end under the stock.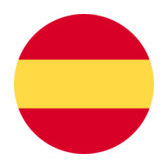 Las dos partes principales están realizadas en grivory (resina de poliamida reforzada con fibra de vidrio con porcentajes superiores al 50%) mediante moldeo; el dispositivo de retención y liberación "GOLD" mantiene el concepto de doble relación de transmisión y está hecho completamente de acero inoxidable. También está disponible la versión "SILVER" con gatillo y tuerca en grivory. La posición del gatillo se adelantó. El seguro se coloca en el lado izquierdo,  en la parte trasera hay una ranura en V longitudinal bien marcada para una alineación perfecta. El soporte del esternón es cómodo y no perturba la puntería. La protección del gatillo se ha ampliado, lo que hace que la inserción de los dedos sea aún más cómoda incluso con guantes muy gruesos. El conjunto se integra con el nuevo castillo realizado en grivory. Se prestó especial atención a la parte que constituye la empuñadura real, es decir, la culata que consiste en un marco relleno de espuma de poliuretano 70 Shore, por lo tanto flotante, disponible para manos izquierdas y derechas. El mango se completa con un anillo auxiliar fijo colocado en el extremo debajo de la culata.